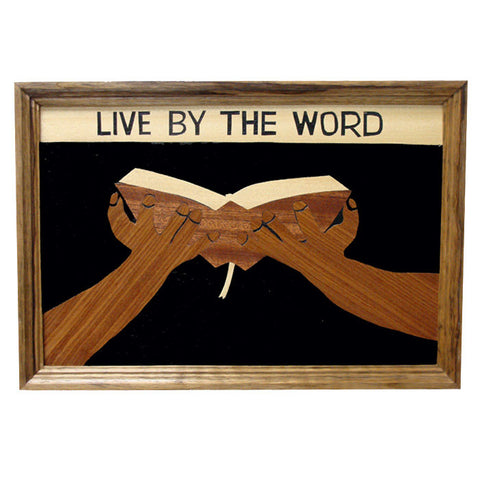 "Live By The Word" wood collage
$59.95
Words of inspiration for daily living. An ingenious collage created by A. Danquah with great attention to detail. Danquah specializes in wood collage art that requires precision and creativity. The collage is composed of fine strips of African hardwood ingeniously mounted on a board to create an image. Each piece is an original, finished slightly different by Danquah as a unique showpiece.
 Accent wall hanging. Great value.
 A unique religious gift item.
 Mounting bracket included. Handmade in Ghana. 19"H x 13"L.