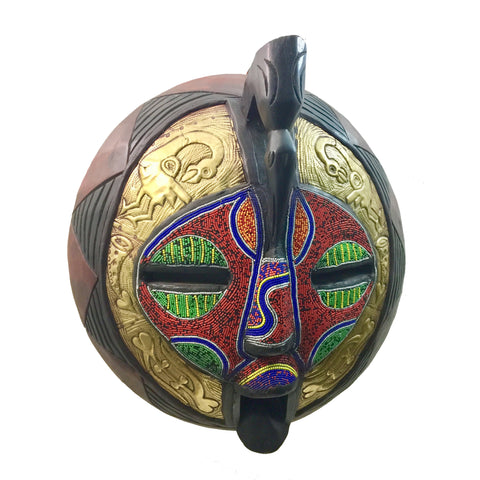 African Mask - Oversize Round Mask
$259.95
Make a personal statement with this bold, oversize round mask on your most prominent wall at home and count the compliments. A great addition to your collection of African masks. Designed and finished by master carver Nana Mensa's craft shop. Mensah is a third generation artisan who is skilled at creating large masks with eye-catching finishes. Handmade in Ghana.  A whopping 20" Diameter.

Exquisite craftsmanship with great attention to detail.
Smooth, polished finish.
Adorned with metal accents and beads
 Hook for hanging.
Certificate of Authenticity.