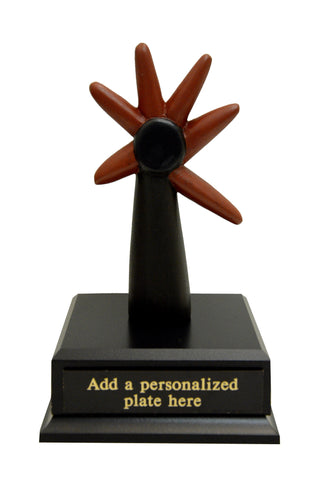 Heritage Trophies & Recognition Awards - Kwanzaa Kuumba
$109.95
The Kwanzaa Kuumba principle represents an opportunity to do always as much as we can in the way that we can in order to leave our community more beautiful and beneficial than when we inherited it. Kuumba principle demands continuous improvement in personal, family and social matters. It is a commitment to being creative in order to restore our people to their traditional greatness.  Creativity takes many forms including, partnership, teamwork, brainstorming, and other synergies to use our gifts and talents to help pave a legacy more beautiful and ensure more success for future generations to come.
Bestow this unique, magnificent multi-cultural African-American Heritage Trophy & Recognition Award on a recipient who embodies these traits - 
A leader who energizes others to action. 
Focused on working together to achieve high team or community results
Seeking creative ways to reinforce reinforce and uplift family values
Has passion and drive for excellence for present and future generations.
A great piece for civic, religious & professional organizations, schools & colleges, and corporate award events. Hand-carved in Ghana of premium African hardwood by master carver K. Amani and mounted on a beautiful wood base. Your choice of all wood Globe or wood with a meticulous arrangement of white beads outlining the continents. Dimensions (including base) - 5.5"L x 5.5"W x 9"H. Certificate of Authenticity.
We recommend this award for these categories - Lifetime Achievement, Diversity, Excellence, Community Service, Leadership.
Item available for purchase with or without engraving. Space for engraved plate: 5" x 1.25".  To purchase with engraving, include your text in the notes section of the order. We recommend that text be limited to four (4) lines and approx. forty (40) characters/spaces per line. Please allow 7-14 business days delivery for orders with engraving. Call or email to inquire about rush orders. .